Meet Jim Carrey's new girlfriend.  Does she look familiar?  Her name is Anchal Joseph and she appeared on Cycle 7 of  "America's Next Top Model".   Jim and Anchal were spotted leaving the Broadway show "Time Stands Still" together last night in NYC, holding hands on the way out the door.  Jim is 49, Anchal is only 24.  Jim's daughter is one year younger than Anchal.   
Yesterday we found out that Jesse James is engaged to Kat Von D and now we find out that they'll get married at the end of next month.  They don't see "any reason why they should wait"  The 2 will have a small ceremony right outside of California and they are planning on a non-traditional ceremony.
Remember Michelle Bombshell McGee?  One of the woman he had the affair with when he cheated on Sandra Bullock?  She's warning Kat:  "Kat what in the world are you thinking? I was with Jesse during his marriage — the guy's not faithful, he doesn't have a faithful bone in his body!"
Donald Trump's daughter Ivanka is pregnant!!  She twittered: "I have been wanting to share some amazing news with you all for some time… I'm pregnant! Jared (her husband) and I couldn't be more excited."
Tiffany was on Bravos Watch It Happen Live with Andy Cohen.  Andy asked her if she had ever gotten cozy with any of the New Kids On The Block back in the day when they were on tour together.    Tiffany said she dated Jonathan Knight – until he figured out he was gay!
After it was reported that The Bachelor's Brad Womack had been arrested in the past, including carrying a forged driver's license, public intoxication, and passing a bad check, Womack is addressing the allegations. He says: "I'm sure I wouldn't be the first to admit that I had a couple of missteps when I was a teenager – some 20 odd years ago. Some of the claims have been blown out of proportion but I took responsibility for my actions and took immediate measures to remedy the situation. It was just part of my growing pains back when I was still young and naïve. You learn from your experiences good and bad – and you move on. It ultimately builds character."
Really Mr. Pickelsimer ( his real name)? Then why does your mugshot that's circulating look recent?
Todd Palin is being accused of cheating on Sarah Palin with a female massage therapist who was arrested for prostitution!  The National Enquirer can confirm through court documents that the woman in question, Shailey Tripp, was in fact arrested early last year and sources are suggesting that the police have confiscated physical evidence that could tie Todd to an alleged extramarital affair.  National Enquirer broke the Jonathan Edwards affair…
According to the New York Post,  Kim Kardashian's Kris has been shopping for rings, even though they only started dating in November.  Hmmm, Kim and Kourtney Take New York starts on Sunday.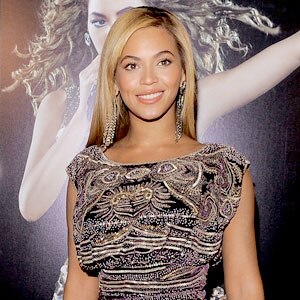 Clint Eastwood is in talks to direct another version of A Star Is Born, and Beyoncé is in talks to play the leading lady.
So was Dawn Holland paid off?  She's the woman that had the altercation with Lindsay Lohan in rehab.  At first she was talking and blaming Lindsay and then all of a sudden she dropped her story and said Lindsay did nothing wrong.  Now rumors are that Lindsay was setting up a photo op with Dawn and then Dawn could have the $10,000 but it was just to help her out.  Yeah….right.   Lindsay's business manager stopped the deal.